Get My Receipts

Automated extraction of receipts from Gmail
1-click download
Email text is extracted with receipts for context and clarity
Receipts are exported to Google Sheets
Columns are labeled for your convenience

Integrated into Gmail No extra software!

Your 1-click solution for email receipts!
Save Hours During Tax Season
Get My Receipts can save you hours of scanning through your inbox during tax season. Instead of clicking through thousands of emails one-by-one to find receipts, just click one button and we'll export all your email receipts into one spreadsheet. You'll have every receipt from the past year all in one place — including the purchase amounts.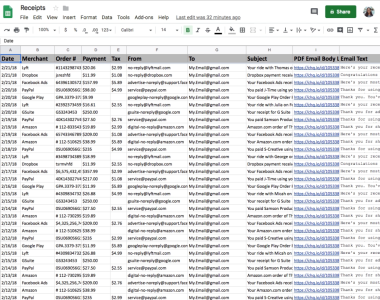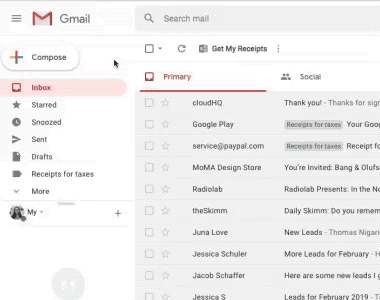 Fully Integrated With Gmail
Get My Receipts works directly within your Gmail inbox. There's nothing to download to your hard drive, and everything works directly within Gmail!
Export Receipts to Sheets
With 1 Click
Open Gmail, click "Get My Receipts," and your email receipts, the amount you spent, the text of the email, and other relevant information will automatically be saved to Excel, Sheets, or CSV. You'll receive an email notification from cloudHQ when it's complete. It's as simple as that!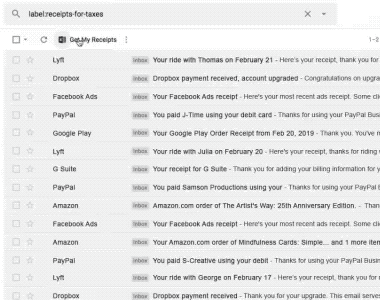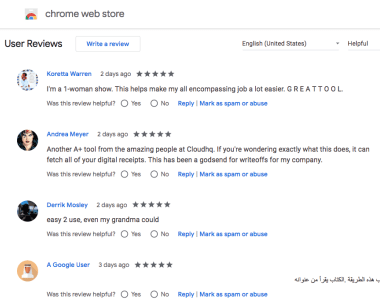 Near Universal 5-Star Ratings
Users love Get My Receipts! It has near-universal 5-Star ratings from users who've downloaded it in Chrome.
Installs in Seconds
You can easily install Get My Receipts from the Chrome Web Store. Once installed, the tool will be seamlessly integrated into your Gmail or G Suite email account, and it will be just as easy to use.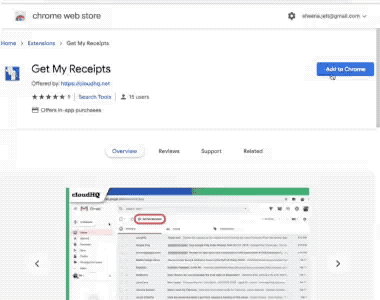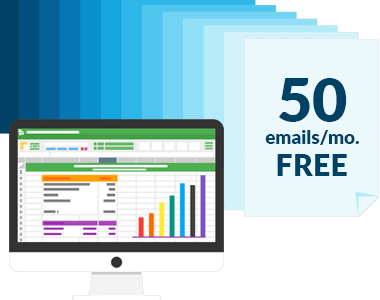 100% Free Plan for up to 50 Email Receipt Entries a Month
Get My Receipts is 100% free for 50 emails per month. A premium plan is available for anyone who needs to save additional emails.
---
Who Uses Get My Receipts?
Anyone Filing Tax Returns
When you miss purchases that should be tax deductible, you overpay in taxes. Checking your digital receipts from the last year is a must-do task before your file your tax returns, and Get My Receipts makes it as simple as one click


Small Business Owners
Quickly and conveniently move your email receipts to a spreadsheet so you can streamline your accounting and financial tracking processes. Instead of hunting for emailed receipts, one click brings the receipts to you.
Accountants
Get My Receipts lets you extract client receipts from emails to a spreadsheet for easy, convenient finance tracking and management. Whether you're working with your own inbox or with a client, with one click, you'll have a full record of every receipt in the account.